Custom skate sharpening while you wait, by hand!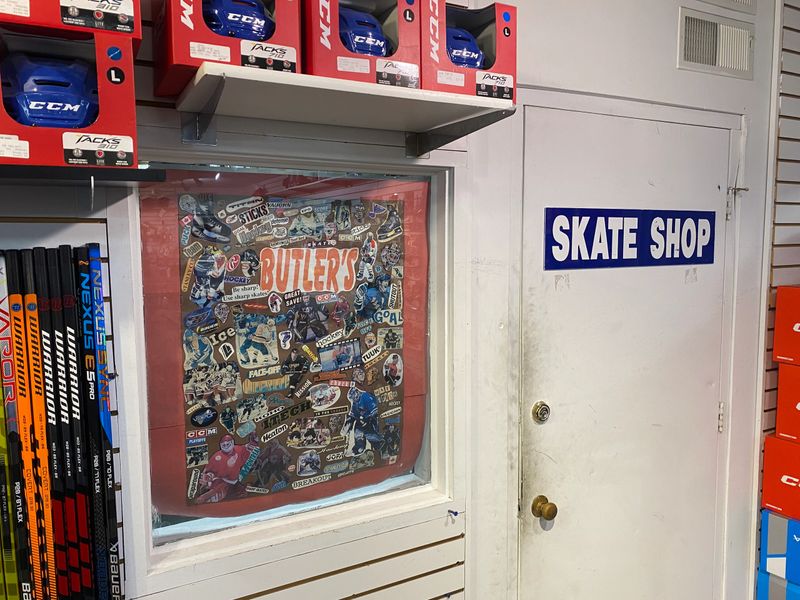 Each staff member here at Butlers has been thoroughly tested in the sharpening room before handling customers skates. This ensures you get a quick, quality sharpening at a great low price. Our sharpening room is equipped with a three wheel table designed by
Blademaster,

including two sharpening wheels and a cross grinding wheel. We grind each blade we see down to a flush, flat surface. Which is followed by a multitude of passes along the sharpening wheel. Then once the edges are perfectly developed, we finish each sharpen with a layer of

Gusto-Glide

along the blades edges, and one final pass. This gives all our customers the satisfaction of a shiny, sharp set of skates each and every day.